Meet our local, experienced, multi-disciplinary team
Smart Solutions Rehab Group is a multi-disciplinary team of highly trained, experienced and skilled clinicians who are committed to meeting your needs and helping you achieve your goals. The SSRG team is headed by founder and Director Regina Heffernan - a practising OT of 25 years who is dedicated to quality and positive service delivery. Each member of our leadership team is responsible for an integral area of business operations, ensuring the proficiency of processes, practices and infrastructure. Our administrative support team work closely with staff and clients to ensure the efficient delivery of Allied Health services across the region. The team leaders of each discipline have an average of 10 years' experience in their respective fields, with each clinical team overseen by senior clinicians who foster collaborative and supportive working practices premised upon shared experiences and professional development. We carefully select our staff to ensure every SSRG team member reflects our values and ethos, giving you confidence that you are working with health professionals with the necessary experience skills, and integrity to achieve the outcomes you need.
If you are a qualified Allied Health Professional looking to join a passionate and dedicated team, view our careers page for current opportunities.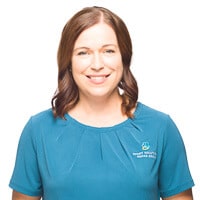 Regina is an Occupational Therapist and the Owner / Director of Smart Solutions Rehab Group (also see: Smart Solutions Occupational Therapy). Regina oversees all aspects of business operations including training, recruitment, marketing and business development.
Regina believes that quality is the most important element of all the work delivered by SSRG.
Regina has worked extensively within the Government and Not-for-Profit sector over the past 20 years, with comprehensive training and special interest in the area of Complex Home Modifications.
Regina holds a Bachelor of Occupational Therapy from the University of QLD and an Advanced Diploma in Counselling and Family Therapy. Regina is a qualified WorkHab Assessor and also has completed independent Home Modifications competencies including CPPACC4020A and CPPACC5016A.