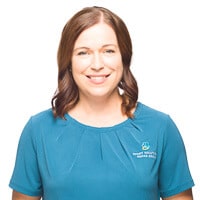 Regina is an Occupational Therapist and the Founder/Director of Smart Solutions Rehab Group. Starting out as Smart Solutions Occupational Therapy, Regina's vision has evolved into a multi-disciplinary team of over 50 dedicated clinicians and staff.
With a passion for seeing people live their best lives, Regina believes that quality is the most important element of all the work delivered by SSRG.
Regina has worked extensively within the government and not-for-profit sectors over the past 20 years, and has a special interest and comprehensive training in Complex Home Modifications.
Regina holds a Bachelor of Occupational Therapy from the University of Queensland, and an Advanced Diploma in Counselling and Family Therapy. A qualified WorkHab Assessor, Regina has also completed independent Home Modifications competencies including CPPACC4020A and CPPACC5016A.
Beyond SSRG, Regina is dedicated to developing innovative ways to create more inclusive communities that value the important contributions of people from all walks of life. In her downtime, Regina loves spending time with her family, and enjoying everything the Sunshine Coast has to offer.
Faith has worked in several cities and states of Australia before moving back to the best part of the country - the Sunshine Coast and has worked for SSRG for the last 3 ½ years.  She has bought her diverse experience in Accounts, Admin and Logistics from the Public and Private sectors into her role as the SSRG Manager for Accounts, Assets and Compliance.  In addition to managing the income and expenditure of the business, Faith also oversees the running of our fleet of SSRG vehicles as well as maintaining our corporate governance and compliance requirements for the business and all our personnel.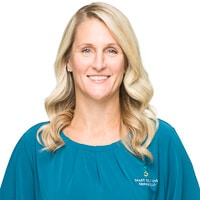 Michelle oversees the management and daily operations of the NDIS and Community service coordination teams to ensure the delivery of quality service and support. As Practice Manager, Michelle is responsible for ensuring the provision of adequate support for the clinical team as they deliver services to clients between North Brisbane and Hervey Bay.
With over 20 years' experience in team management roles across the events, travel and education industries, Michelle is excited to apply her skills in the delivery of essential Allied Health services.
Michelle holds a Bachelor of Business (Tourism) from Southern Cross University.
When not in the office, Michelle enjoys spending time with her husband and children enjoying all the Sunshine Coast has to offer – beaches, swimming, bike riding, good food and coffee!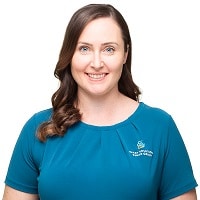 Learn more about Michelle soon.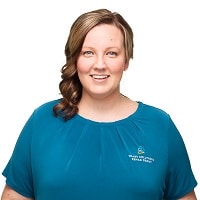 Relocating to the Sunshine Coast from Darwin, Melissa brings her experience in community pharmacy and public mental health sectors to her role with Smart Solutions Rehab Group. With a background in quality and safety roles, as well as experience within SSRG in service coordination and accounts, Melissa is well equipped to take responsibility for the organisation's quality projects management.
Melissa is most inspired by people who overcome challenges to realise their dreams through pure determination and dedication – which makes her a perfect fit for SSRG! She takes pride in her work and continuously strives toward her goals so that she can be a positive role model for her daughter.
Melissa holds a Certificate III in Community Pharmacy and a Diploma in Project Management.
When not immersed in forms, policies and other documents, Melissa loves to spend time with her family and their cat Squishy, and winds down by meditating, reading, and gardening.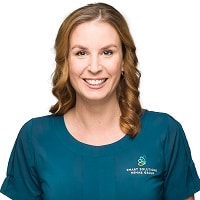 Jenna is responsible for all facets of marketing and communications within the organisation. With an eye for detail, a knack for the creative, a love of new and interesting ideas, and a passion for words, Jenna lives and breathes the SSRG brand.
As Marketing Manager, Jenna is responsible for developing relationships and building connections between SSRG and our valued stakeholders by understanding their unique needs and effectively communicating how SSRG is positioned to meet those needs.
Jenna holds a Bachelor of Communication (Honours) and is presently studying a Masters of Research in Philosophy.
When not immersed in marketing, you will find Jenna enjoying time with her family, studying, and renovating her house.