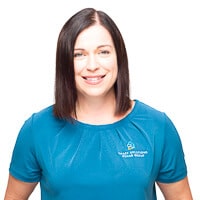 Regina Heffernan

Director

Occupational therapist

Regina is an Occupational Therapist and Director of the Smart Solutions Rehab Group (also see: Smart Solutions Occupational Therapy). Regina graduated from the University of Queensland and gained early experience as an OT working in a number of rural locations across Queensland in a variety of public hospital, private and community health settings. Regina's main interest and skills are in Neurological Rehabilitation and Major Home Modifications. Regina is also a qualified Workhab Assessor and is able to perform Worksite Assessment, Work Capacity Evaluations and design Suitable Duties Programs.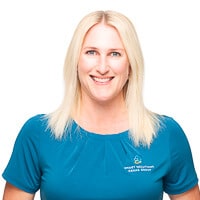 Angie Vitler

Team leader

Occupational therapist

Angie is a qualified Occupational Therapist with a bright and enthusiastic approach, excellent communications skills and passion to see individuals rehabilitate and recover. Growing up on the Sunshine Coast, Angie has an understanding of the community and its networks as well as a long term commitment to the health of the region. Angie has experience across the aged care and disability sector in a variety of community and residential care settings.Angie has proven time and time again that she is excellent in utilising Occupational Therapy approaches to support individuals to achieve their goals using a collaborative approach.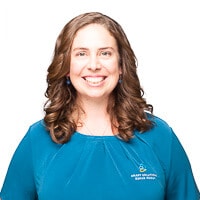 Christa D'Orr

Occupational therapist

Christa is a qualified Occupational Therapist with an empathetic and creative approach, and loves to enable and empower individuals through the rehabilitation process. Having studied a Masters of Occupational Therapy Practice in Melbourne, Christa moved to the Sunshine Coast in 2013.
Christa brings to the team a wide range of experience in the fast-paced local and interstate hospital setting having worked on wards including: ICU, orthopaedic and chronic conditions. Her passion for community based rehabilitation has seen her work in this area since 2014, where she has helped clients achieve their goals to return to their valued activities.
Claire Kiorgaard

Occupational therapist

Claire graduated from the University of the Sunshine Coast with a Bachelor of Occupational Therapy. Claire is passionate about working in the community sector alongside client's to enable them to continue living in their home environment for as long as possible. She is committed to promoting participation in activities that have specific relevance or meaning to clients, and that support their interests, needs, and participation in daily life. Claire has experience across aged care and disability sectors in both community and residential care settings. Her interests and skills lie in equipment prescription, home modifications, and falls prevention. Claire is an empathetic and compassionate therapist who values the importance of a collaborative, strength-based approach.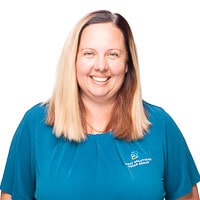 Donna Joosten

Occupational therapist

Graduating from the University of the Sunshine Coast with a Bachelor of Occupational Therapy, Donna relies on strengths in communication to provide empathy and understanding to her clients and their families.  Donna has worked in the hospital setting in sub-acute adult rehabilitation, with a special interest in chronic condition management, Parkinsons disease and neurological rehabilitation.  Her overarching goal is to empower her clients to reach their optimal levels of independence in their daily living, both at home and in the aged care setting.  With a musical background, Donna understands the importance of the arts both in general life and during rehabilitation and is always eager to incorporate this into her clients' recovery processes.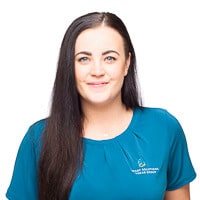 Jessica Sweeney

Occupational therapist

Jess graduated with a Bachelor of Occupational Therapy (Honours) at the University of the Sunshine Coast and was previously working for Smart Solutions Rehab Group as an Allied Health Assistant. Jess has experience in adult physical rehabilitation, acute mental health and paediatrics.
Jess has a passion for working alongside clients to enable them to reach the best of their ability and helping them to attain an independent life. Jess is motivated to expand her career and work with clients to help them achieve a greater quality of life.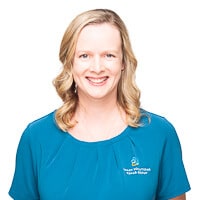 Laura McMaster

Occupational therapist

Laura was the recipient of the Occupational Therapy Australia QLD Division Prize for Academic Excellence upon graduation from Southern Cross University with a Bachelor of Occupational Therapy degree. Since then, Laura has strengthened her skills and experience while working as an Occupational Therapist in the aged care, occupational rehabilitation, and community sectors. Alongside a passion for maximising client independence, safety, and quality-of-life, Laura also has a strong interest in the areas of injury prevention, management, and ergonomics. Most recently, having completed specialist training in lymphoedema management, Laura now looks forward to implementing her skills in this area.
Laura is a motivated and proactive OT; she believes strongly in maintaining a client-centred practice, and values collaboration with multiple stakeholders – carers, family members, health professionals – in order to maximise client outcomes.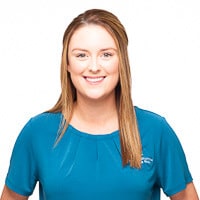 Shannon Nitschke

Occupational therapist

Shannon graduated from the University of the Sunshine Coast and has been working for Smart Solutions Rehab Group since her 10 week practical placement as an occupational therapy student. Shannon has had the opportunity to gain knowledge and experience under senior clinicians in the specialised area of oedema management. Shannon has a passion for assisting individuals in increasing their safety and independence within both their home and community environments and ultimately, enabling individuals the opportunity to experience a greater quality of life.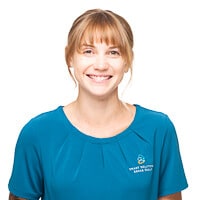 Sarah Hartley

Occupational therapist

Sarah recently joined the team at Smart Solutions Rehab Group, after graduating with a Bachelor of Occupational Therapy (Honours) at the University of the Sunshine Coast.  Sarah has previous experience working within the disability sector with paediatrics and older adults. Having worked in the community she is passionate about advocating for community inclusion, promoting independence and facilitating engagement in meaningful activities.
Sarah completed her Honours project in collaboration with the Sunshine Coast Hospital and Health Service focusing on supporting the needs of the person with dementia and their care givers. This is an area she is particularly passionate about exploring further as her career progresses.
Nicole Kirk

Occupational therapist

Nicole is an occupational therapist who graduated from the University of Queensland. She has previously worked within a community aged care and disability setting on the Fraser Coast. Nicole has experience and skills in the areas of home modifications, equipment prescription, hand therapy and mental health. She is dedicated to working with individuals to determine the best solution, and enjoys helping others to reach their optimal level of independence.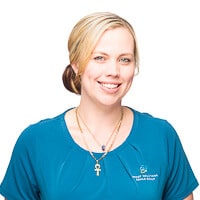 Jodi Haywood

Occupational therapist

Jodi graduated from the University of the Sunshine Coast with a Bachelor of Occupational Therapy. Whilst studying she worked within an inpatient rehabilitation setting and has experience working with the elderly within aged care and the community as an Occupational Therapist. Jodi has developed her skills in pressure management, falls prevention, mobility and pain management whilst working with other allied health professionals. She has an interest in rehabilitation and home modifications. Her goals as an Occupational Therapist are to enable and empower clients to reach optimal wellbeing, function and independence, through a client centred focus on individual needs, interests and beliefs. Jodi is a local to the Sunshine Coast and the Gympie region.