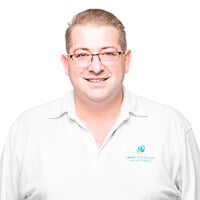 Ben has 20 years experience in both the public and private sectors as a Physiotherapist. Originally form Melbourne, Ben trained at the University of Wales in Cardiff and graduated with Honours. Ben became involved in sports physiotherapy treatment at this time and provided services to the Welsh Hockey Association and the Welsh Rugby Union teams.
Apart from a keen interest in sports, he has also furthered his education utilising the McKenzie technique for low back pain. Ben believes in a holistic approach to treatment using both hands on soft tissue therapies and an education component that allows you to understand your condition and manage it through an ongoing home exercise program.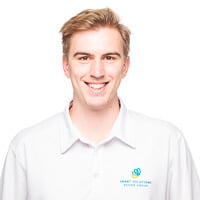 Alex Robertson completed a Bachelor of Physiotherapy at the Australian Catholic University. Whilst completing his degree he worked as a Physiotherapist Assistant in a hospital setting where he developed valuable clinical skills and a passion for working in sub-acute and neurological rehabilitation. He also has an interest in musculoskeletal and sports Physiotherapy through his work with the Brisbane Roar Football Club.
Alex has excellent interpersonal skills and understands the importance of building strong rapport with his clients to allow the implementation of collaborative treatment plans to achieve meaningful client centred goals.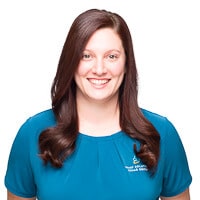 Jennifer had recently joined our team after making the big move across the country from Western Australia where she has been working as a physiotherapist for the past four years. Jen has experience working in a number of settings and with a varied caseload of clientele. From working in the mining industry, to private practice, there are many conditions Jen is confident to treat! She has special interests in exercise-based rehabilitation including Pilates and hydrotherapy, and has worked closely with many musculoskeletal physiotherapists to build a large treatment toolkit. She looks forward to expanding her practice to working in the area of aged care here on the Sunshine Coast.
Jen graduated with a Bachelor of Physiotherapy from Charles Sturt University. She has experience within the hospital system treating acutely unwell patients in ICU to long term rehabilitation. Jen is interested in advancing her skills within neurological rehabilitation and learning more about the community rehab sector. She also enjoys working with patients to help them achieve their goals and ensuring they have the best quality of life.