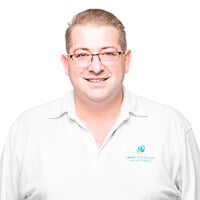 Ben Jones is a Senior Physiotherapist who works with a variety of patients including the elderly, NDIS, DVA, and with Queensland Health Transition Care, to assist them improve their functional capabilities and achieve their goals.
Ben knows that the path to recovery following injury can be difficult at times, hence why he is committed to working closely with his patients and explaining to them, the reasons and ways to achieve maximum benefit.
Ben has worked closely with his patients over the last 19 years on the Coast and has been able to garner increased theoretical knowledge through training in Neurology, Musculoskeletal and general Rehabilitation medicine
Ben Is a Qualified Physiotherapist whom attained his Bachelor of Science Degree with Honours in 2000 from The University of Wales College of Medicine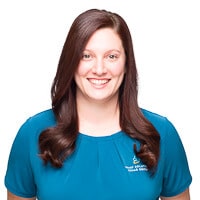 Jennifer 'Jenn' is a physiotherapist who works with a wide range of clientele including people with neurological conditions, musculoskeletal concerns, and those in the geriatric population who benefit from a wide range of treatment options.
Jenn believes that guided exercise prescription and gradual re-engagement into regular functional activity is the key to long-lasting success with any physiotherapy regime.
Jenn has assisted many injured and post-surgical clients re-engage with their favourite sport or leisure activity.  She has assisted many of her elderly clients to improve their balance and confidence with mobilising in busy community settings. Jenn loves the rapport she builds with her clients over time, gaining their trust in her skill and knowledge to provide the best therapy to suit their needs at any given time.
Jenn has completed special training in order to provide excellent service to special populations including Parkinson's Disease Warrior, Mulligans therapies, and special courses on the shoulder, pelvis and spine.  Jenn has also completed training in Stott Pilates.  Jenn utilises much of this training regularly using the Pilates reformers and mat Pilates in one-on-one or two-on-one exercise classes and knows that these methods are effective in helping people regain function and reach their physical and health-related goals.
Jenn holds a Graduate Entry Masters Degree in Physiotherapy from Curtin University in Perth, WA.  She also has a Bachelors Degree in Exercise and Sport Science from Elon University in North Carolina, USA.  Jenn plans to continue her studies in the areas of Physiotherapy including Women's Health, Pilates, Parkinson's Disease and Pain Management to continue to provide a high standard of care to all her clients.
Jennifer Maidment is a physiotherapist who works with the geriatric, NDIS and rehabilitation populations to help people achieve their goals.
Jennifer believes that her role as a physiotherapist helps people achieve quality of life through a holistic perspective.
Jennifer has worked among multiple hospitals within the Illawarra region of NSW and has been working for SSRG since the end of 2017, working with all cliental from intensive care to rehab at home.
Jennifer is a trained intensive care respiratory physiotherapist and has attained her level 1 paediatric certificate.
Jennifer holds an undergraduate Bachelor in Physiotherapy from Orange Charles Sturt University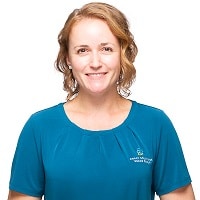 Kirstie is a physiotherapist who works with individuals in the private setting as well as community setting who have recently been discharged from hospital and have deteriorated in some form, whether it be reduced balance or strength. She incorporates manual therapy as well as functional balance and strength exercises to help them achieve their goals again.
Kirstie believes it is important for her clients to understand why they are in pain or have slowed down, but also it is reversible in the majority of cases.
Kirstie has completed courses including dry needling and treating headaches and migraines, which after practising on friends and colleagues has proven most effective.
Kirstie holds a Bachelors degree in Physiotherapy from Glasgow Caledonian University, Scotland.