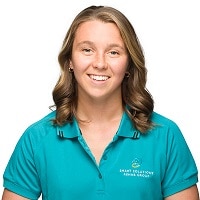 Speech Pathology Team Leader
As Team Leader, Rachel works with range of clients who have communication and swallowing difficulties. Providing assessment and management for a range of difficulties including swallowing, voice, language, speech, fluency and AAC, Rachel's goal is always to help her clients improve their safety and quality of life.
Pursuing Speech Pathology out of a desire to work closely with those in need in a personalised, one-to-one setting, with a focus on developing the skills and knowledge to make people's day or change their life, Rachel's personal motto is to be a better person each and every day in some way shape or form.
Rachel holds a Bachelor of Speech Language Pathology (Honours) from the University of Canterbury in New Zealand.
When not trying to change the world for the better, Rachel loves to spend time outdoors, utilising her knack for scanning the local landscape for a range of deadly Australian animals and insects!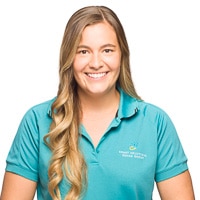 Sian works with NDIS and community clients to assist them to meet their needs and increase their communication participation. Working with a range of clinical presentations including developmental disabilities, acquired brain injuries and progressive neurological conditions, Sian is passionate about helping people achieve their personal goals to improve their quality of life. Being able to help her clients communicate with their loved ones is what Sian loves most about being a Speech Pathologist.
With experience in community rehabilitation and in working with people of various backgrounds, ages and disabilities, Sian believes in the importance of personal empowerment. Working constructively with each client's wider support network is an essential aspect of Sian's clinical approach because she understands the integral role of families, carers, and other support persons in facilitating positive outcomes.
Sian holds a Bachelor of Speech Pathology (Honours) from Australian Catholic University.
When not focused on her work, you will find Sian enjoying the outdoors, or getting creative either in the kitchen or with a paint brush in hand.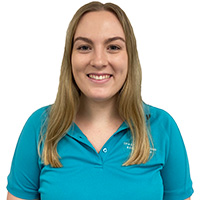 Georgia works with NDIS and community clients in helping them achieve their goals relating to communication and swallowing. Georgia's primary focus when working with her clients is to see them as happy as possible so that they can get the most out of life.
As Georgia continues to refine her skillset, she looks forward to undertaking further training in the areas of swallowing and language, which are of particular interest to her. Believing in the role of Speech Pathology in making a positive difference in the lives of people with a disability, Georgia is passionate about being able to make a valuable contribution to the community as part of her work at SSRG.
Georgia holds a Bachelor of Speech and Language Pathology from Charles Sturt University.
In her spare time Georgia loves to explore new places – especially the beach and river –  with her golden retriever Huey.