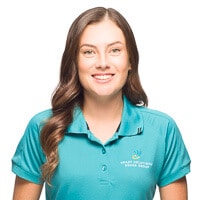 Amanda is a Speech Pathologist who graduated from The University of Queensland with a Bachelor of Speech Pathology (Honours).  Amanda works with people who face difficulties with communication and / or swallowing.  Amanda is passionate about helping all individuals achieve their speech pathology goals in order to lead a purposeful and fulfilling life.
Amanda believes that following a client-centered care approach is fundamental to providing high quality health care.  As such, Amanda strives to individualise therapy towards each person's needs and collaborates with all members involved in the client's care to achieve optimal client outcomes.
Amanda is a member of Speech Pathology Australia and follows the latest speech pathology clinical guidelines to deliver a safe and evidence-based service.  Amanda is dedicated to applying her knowledge and skills across all areas of communication and swallowing difficulties in order to help clients achieve meaningful speech pathology outcomes.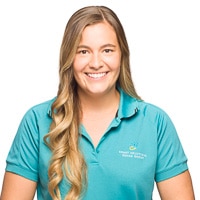 Sian is a Speech Pathologist who works with NDIS and community clients to assist them to meet their needs and increase their communication participation. Sian is passionate about assisting individuals to achieve their personalised goals to improve their quality of life.
Sian has gained experience in community rehabilitation and with people from a range of backgrounds, ages and disabilities.
Sian holds a Bachelor of Speech Pathology (Honours) from Australian Catholic University.