Achieve goals with your registered NDIS provider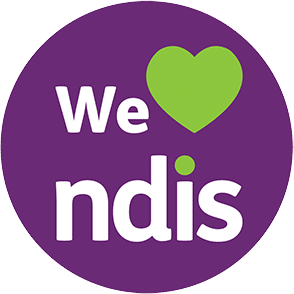 Smart Solutions Rehab Group is a registered NDIS provider verified by the Quality and Safeguards Commission, which means we understand the NDIS. We provide NDIS services to NDIS-managed, plan-managed and self-managed participants, working closely with individuals, family members, groups, large organisations, support coordinators, guardians and legal representatives to effectively deliver clinical services. Our NDIS therapeutic supports are designed to maximise potential, reduce the impact of impairments, and work toward individual goals to improve quality of life. SSRG specialises in access and planning assessments, initial assessments, review reports and more. Whether you require Occupational Therapy, Physiotherapy, Speech Pathology, Home Modifications, Assistive Technology, or a range of other services, we can help.
How our NDIS process works
1. Contact us to get started
When you make an enquiry you will be connected with one of our dedicated NDIS coordinators who will guide you through the process by taking the time to understand your specific needs, and the services you may require.
2. We'll organise your services
Once you have decided what you need, our dedicated NDIS Service Coordinators will organise suitable appointment times at a location of your choosing: Clinic, Home, or Telehealth.
3. We'll undertake your initial assessment and provide recommendations
Your qualified clinician will meet with you in order to get to know you, your condition/s, abilities and details about your daily life to best understand your needs, and make recommendations about specific services that will help you reach your goals.
4. We'll work with you to achieve your NDIS goals
Your therapist will write a detailed report about your current functioning and develop a therapy program for your approval based on your current NDIS plan and/or assist with any NDIS applications as needed. Upon approval by the NDIS, your clinician/s will work closely with you to implement your therapy plan, report or application, and achieve the outcomes you have identified. This may required therapy programs, home exercises, skill building activities, assistive technology, assistive animals, vehicle modifications, or home modifications.
5. We'll review the year with you
Upon completion of your plan, your therapist will meet with you to evaluate how you progressed throughout the year with regards to your goals. Your therapist will work with you to develop a new therapy plan and recommendations for the year ahead, and attend an annual review and planning meeting with the NDIS.