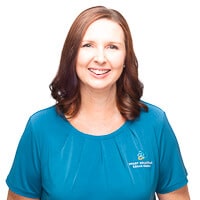 Assistant Practice Manager
Portland provides important support to the Practice Manager in ensuring the effective delivery of therapies to clients. Having moved to the Sunshine Coast from Sydney, Portland brings a range of business experience across different industries including the community not-for-profit sector and early childhood education.
Having been with SSRG since 2017, Portland enjoys being part of a growing, dynamic organisation. Always solutions oriented, Portland considers herself an excellent problem solver – hence her love of business (and murder mystery novels).
Portland holds a Bachelor of Business from the University of Technology, Sydney.
To relax, Portland enjoys walks on the beach with her cavoodle Logan, reading, and entertaining friends.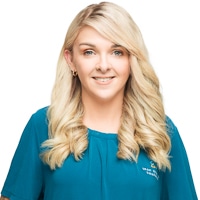 Service Coordinator Team Leader
As Team Leader, Brittany ensures the effective and timely delivery of service coordination for SSRG clients. Having spent most of her career to date working in hospital settings, Brittany has embraced the opportunity to apply her skillset to helping people access essential Allied Health services.
With a love for teamwork and relationship development, Brittany believes it is important to build and nurture connections with clients by listening to their needs to best understand how she can deliver the desired outcome.
Brittany holds a Bachelor of Biomedical Science and Psychology which instilled in her a passion for understanding people.
To relax, Brittany loves going to the gym and spending time at the beach or going on hikes.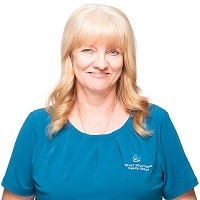 A Sunshine Coast local, Jane has comprehensive administrative experience in the community and aged-care sectors. As a Service Coordinator, Jane contributes to the effective operations of SSRG's Maroochydore clinic, liaising with clients and referrers both in person, by email and over the phone to deliver optimal outcomes.
With qualifications in community care and coordination, Jane loves working with elderly clients and values her role in helping them to navigate accessing Allied Health therapies so that they can get the most out of life.
In her down time, Jane loves going for walks on the beach with her dog Rasta.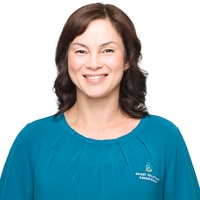 As part of the Service Coordination team, Karen works with clients, their families and other key representatives to help them access the services they need to reach their goals.
Karen appreciates the diverse lived experiences of SSRG clients, and is motivated to deliver excellent outcomes by the interesting and unique people she engages with as part of her role.
Karen holds a Bachelor of Arts majoring in Psychology and Criminology, and a Bachelor of Business (Public Relations).
Karen's hobbies include photography, cooking, going to the beach with her dogs, and getting stuck into a good book or podcast.
Natalie works in the Service Coordination team to help clients access a range of Allied Health services. With a passion for supporting people, Natalie lives and works by the motto 'the grass is greener where you water it'.
Natalie believes everyone should have access to opportunities and support frameworks that allow them to live meaningfully, and a desire to help people get the best start in life inspired her undertake a Diploma of Child, Youth and Family Intervention.
In her spare time, Natalie likes to relax with a good book, head to the beach with family and friends, and even take the odd camping trip.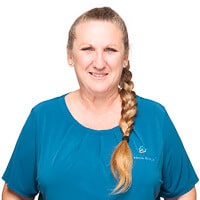 Pauline brings nearly two decades of administrative expertise to our Service Coordination team. With extensive experience working in the areas of medicine and allied health, Pauline is a proficient and strategic problem solver, which means she thrives on effectively organising our clinicians' busy calendars.
Skilled across all facets of Service Coordination, from managing client enquiries to scheduling clinician appointments, Pauline prioritises client experience; working to ensure our clients feel supported and cared for.
When not in the clinic, Pauline loves to spend time with her grandchildren.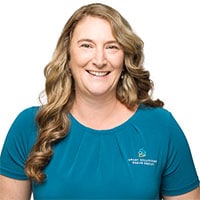 Simone joined our Service Coordination team because she is passionate about the delivery of therapeutic services to those who need them most. Having experienced first-hand the positive impact of the NDIS on the lives of people with disability, Simone values the opportunity to connect SSRG clients with our skilled clinicians to get the best possible outcomes.
Organisation is Simone's superpower – she always has a plan from A to Z! That's probably how she manages to juggle her Service Coordinator role with her Auslan studies. Simone believes in making the most of every day and is inspired by positive people – it is this mindset she brings to the clinic, as she works to make a positive difference in the lives of others.
When not busy working or studying, Simone loves spending time with her family, her dog Barney and two rescue cats (and maybe curling up with a good book when she can fit it in).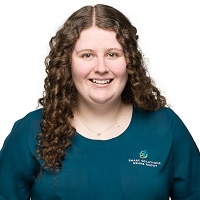 Georgia is our Senior Accounts Officer primarily responsible for invoicing across NDIS and Community. With a background in retail banking, Georgia thrives on numbers and sees speed and accuracy as her superpowers!
Having worked in finance her entire career, Georgia is methodical, focused and doesn't shy away from a challenge. When not busy crunching the numbers Georgia loves going to concerts or movies and spending time with her family.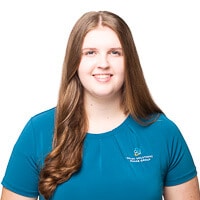 Brianna provides important support to the administrative and accounts teams. Bringing a positive, can-do attitude to the team, Brianna believes that if you work hard doors will open for you. Proving she's not afraid of hard work, Brianna is currently in her third year of a Bachelor of Occupational Therapy at USC.
Brianna looks forward to being a qualified OT so she can make a positive difference in the lives of her clients while doing something she enjoys.
When she does find a spare minute or two, Brianna loves reading a good book, going for a swim, and catching up on sleep.
Kaitlin provides support to the accounts team part time while completing a Bachelor of Arts at university. As an ancient history and philosophy major, Kaitlin enjoys applying herself to numbers and calculations as it provides an opportunity to use her brain in different ways to her studies.
A lover of thinking and writing, Kaitlin enjoys learning new things, and will often start her day by watching a YouTube clip on an interesting topic to kick her brain into gear. In her spare time, Kaitlin enjoys reading comics and novels, watching cartoons, tv or movies, and playing computer games.