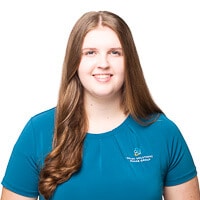 Brianna is an Allied Health Assistant with a can-do attitude.
Currently in her third year of a Bachelor of Occupational Therapy at USC, Brianna looks forward to being a qualified OT so she can make a positive difference in the lives of her clients while doing something she enjoys.
When she does find a spare minute or two, Brianna loves reading a good book, going for a swim, and catching up on sleep.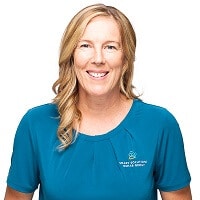 Deanna is an Allied Health Assistant who helps assist clients with their rehabilitation exercise plans and monitors their exercise programs.
With extensive experience working with people of all ages and health conditions to improve their health and lifestyles, Deanna believes that providing effective and appropriate techniques can help improve clients' health and wellbeing.
Deanna holds a Diploma in Remedial Massage from AIAS, Certificate 4 in Allied Health Assistance and Certificate 3 in Exercise from East Coast TAFE.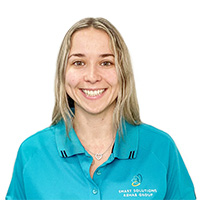 Find out more about Ellie soon!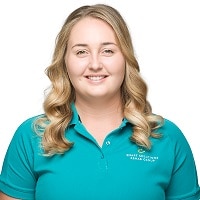 Larissa is an Allied Health Assistant with a positive attitude who likes to get out and make the most of life.
Holding a Bachelor of Physical Activity and Health Science from ACU and a Certificate III in Allied Health Assistance, Larissa's love of both exercise and helping people has lead her to embrace her AHA role.
Not surprisingly, Larissa loves spending her spare time keeping active - doing anything from mountain climbing and bushwalking to surfing and getting out in the 4x4.
Most importantly Larissa loves spending time with family, friends and her beautiful Labrador Daisy.